Description: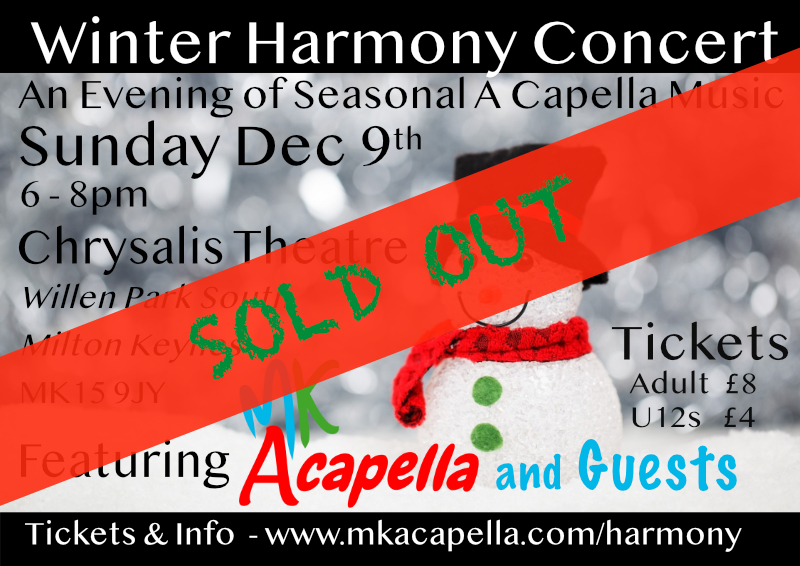 MK Acapella are proud to be able to host their Winter Harmony Concert at the Chrysalis Theatre because it's also their new home for weekly rehearsals. Please join us for an evening of acapella and barbershop music which promises to lift your mood in the run up to Christmas with some traditional, modern and certainly seasonal music.

Tickets can be purchased online at TicketSource or by contacting tickets@mkacapella.com

Finding the Theatre:
The Chrysalis theatre has a car park which has limited space so is used for people with accessibility needs, others are requested to use the car park opposite the theatre on Brickhill Street which has a footbridge that provides access back into the theatre - please see the diagram below.